Xintai Copper Industrial Co., Ltd of Laiwu Iron and Steel Group (formerly named the Smelting Plant of Laiwu Iron & Steel General Factory, restructured to be a limited company in Sep. 2000) is a subsidiary subordinate to the super-large steel complex- Laiwu Iron & Steel Group. With a history of over 50 years of production, it has been entitled "National First-class Measurement unit" and "the National Awarded Unit of Quality Management Prize". It is one of the largest copper sulphate manufacturers and iron ore processors in the world. At present, it annually produces copper sulphate and sulfuric acid for industry 60,000 tons respectively, processes iron ore 3,000,000 tons, other products electrolytic copper powder and scutcheon included, which realized the gross exchequer 680,000,000 yuan and plan revenue over 5,000,000,000 yuan a year. In order to meet the needs of requirements of global economic development, company goes out of the country's door for looking for the raw materials in globally to supplement the reqiurements of our company production. It has now established LAIWU IRON AND STEEL GROUP (Z) MINING CO., LTD. in Zambia, Africa and HUAXIA MINING & TRADING CORPORATION in Philippines,Asia.And Two domestic subsidiares: Copper sulphate plant, Iron Processing Plant. Next step, it is planning to establish its own material supplying foundation in larger scope to guarantee the sufficient demands in production (Laiwu Steel Group Annual Steel products 11,700,000 MT, Raw Iron 10,790,000 MT,Billet Steel 11,250,000 MT ). It is now importing a large number of copper ore, iron ore , mill scale and other raw materials.(now our company has gained the import licence of solid waste for raw material that belongs to the limitted import sorts issued by Ministry of Environmental Protection of P.R. CHINA )
It has rich capital, advanced process, technology, equipment, management, complete measurement ways and stable quality of products. It has been smoothly granted the ISO9001 Quality System Certification and ISO14001, OSHMS18001 System Certificate, also it gained the designation of AAA enterprise in quality, reputation and service. As a contract-stressing and promise-keeping enterprise, it always sticks to the principle of "Sincere and Trustable, Satisfaction, Win-win", which wins high reputation from broad customers. Company has obtained the Import & Export Rights. It's copper sulphate products sell well in the United States, Canada, Australia, South Africa, New Zealand, Belgium, Japan, Southeast Asia etc.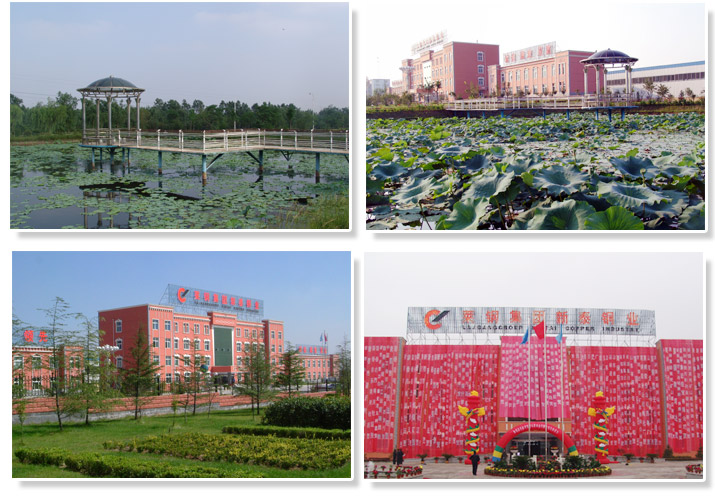 Company will carry forward the spirit of enterprise "Study, Overcome, Precede", strive for such a goal as "Being completely accepted by people of the same trade and attracting worldwide attention". It sincerely welcomes customers and friends at home and abroad to come to carry out wide economical and technical exchanges and business talks.